Homes for Faculty at NMH
Mowry & Schmidt, Inc. works with Northfield Mount Hermon on new homes for faculty.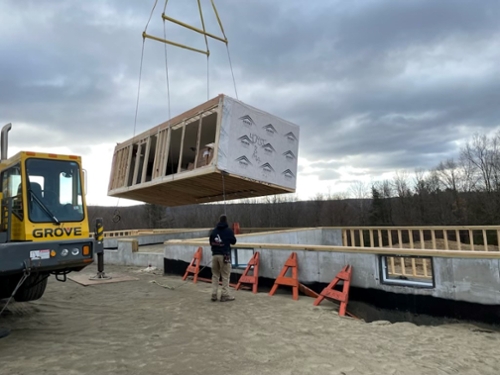 Mowry & Schmidt, Inc. has been preparing to set two new homes for faculty at the Northfield Mount Hermon Campus. Local sub-contractors have been busy with the M&S crew preparing for the modular units provided by the school. The units are being set today and tomorrow! We plan to have the homes complete this spring, ready for summer move in!! Thank you to NMH for their continued projects!!
Posted: to General News on Tue, Mar 8, 2022
Updated: Tue, Mar 8, 2022